Whether you are implementing ISO9001 Quality Management, OHSAS 18001 Health & Safety Management or ISO14001 Environmental Management systems, company policies and procedures are absolutely essential, as they inform your business stakeholders how you plan to process jobs, treat employees, or set out the vision and direction for the business growth.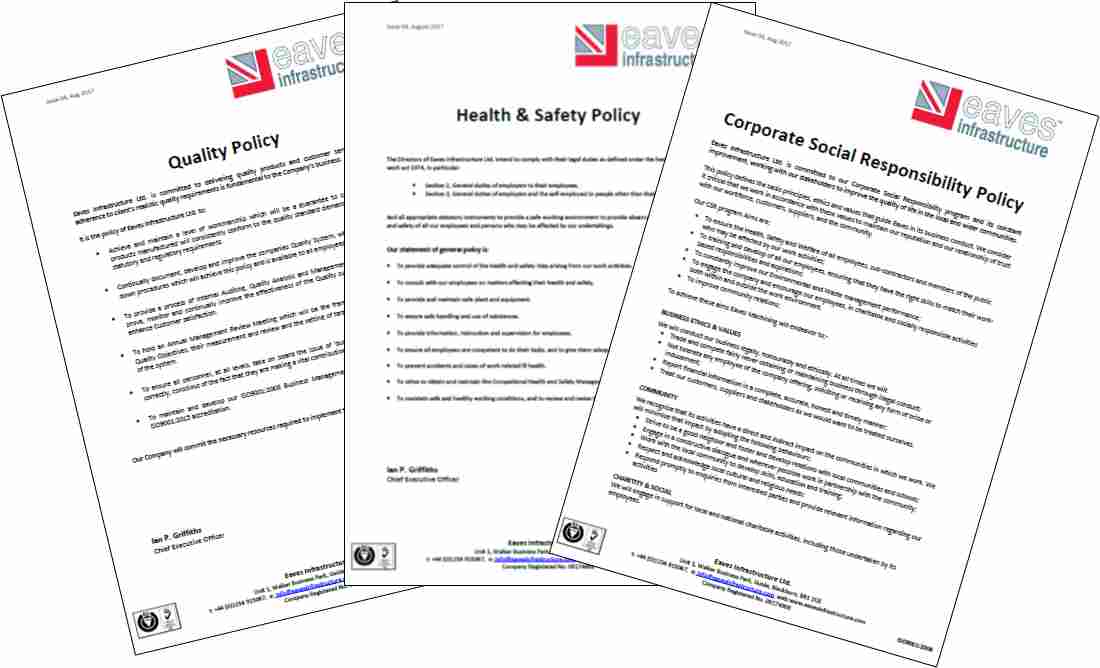 Leviosa Consulting are experts in helping companies establish their operating procedures and policies. We can take you and your management team through the process, and can create everything required for international standard conformance, from organisation structures, quality plans and operational manuals to work flowcharts, schedules and Inspection Test Plans (ITP's).
Where you would like to attain a recoginsed accreditation, our specialist consultants will take you through the audit process to external accreditation and help you set up systems that ensure sustainable quality and business operational performance.
Check out our fully integrated ERP process performance solutions for further information.