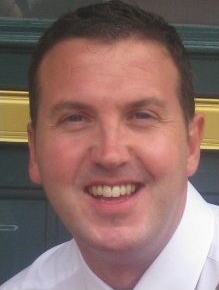 Ray is a continuous improvement practitioner and business consultant based in Sheffield, UK.
He holds a Lean 6-Sigma black belt from the American Society of Quality (ASQ) and a MBA Masters Degree in Business and Management.
He specialises in helping companies implement Lean techniques, including operational best practice and the reduction of business waste, to help them improve their process efficiencies, improve their bottom line figures and/or acheive sustainable business growth.
A time-served accountant with a passion for people development, training and mentoring, he is experienced at working with companies to deliver customised people development training and also taking apprentices through a structured and well managed apprentice program.
As well as growing and developing his own business, Ray provides consultancy services with the Leviosa team, specialising in Lean, Continuous Improvement and People Development.
Reference
"Ray's knowledge of continuous improvement coupled with his glowing personality really made the difference whilst I was learning project management tools and Six Sigma. With an ability to talk to anyone and drive excellent root cause analysis Ray would be an exceptional addition to any team."
Tom Reid,
Aspiring Paramedic (UK)
Reference
'I have worked as a business consultant with Ray now for a number of years and found him to be a structured, disciplined creative thinker who has a 'post-it' note on his office wall for EVERY business eventuality. He is a very dependable, thorough and detailed orientated colleague, who delivers client added value across all levels of the business from apprentices to board level".
Alan James Roddis
Director, Leviosa Consulting (UK)