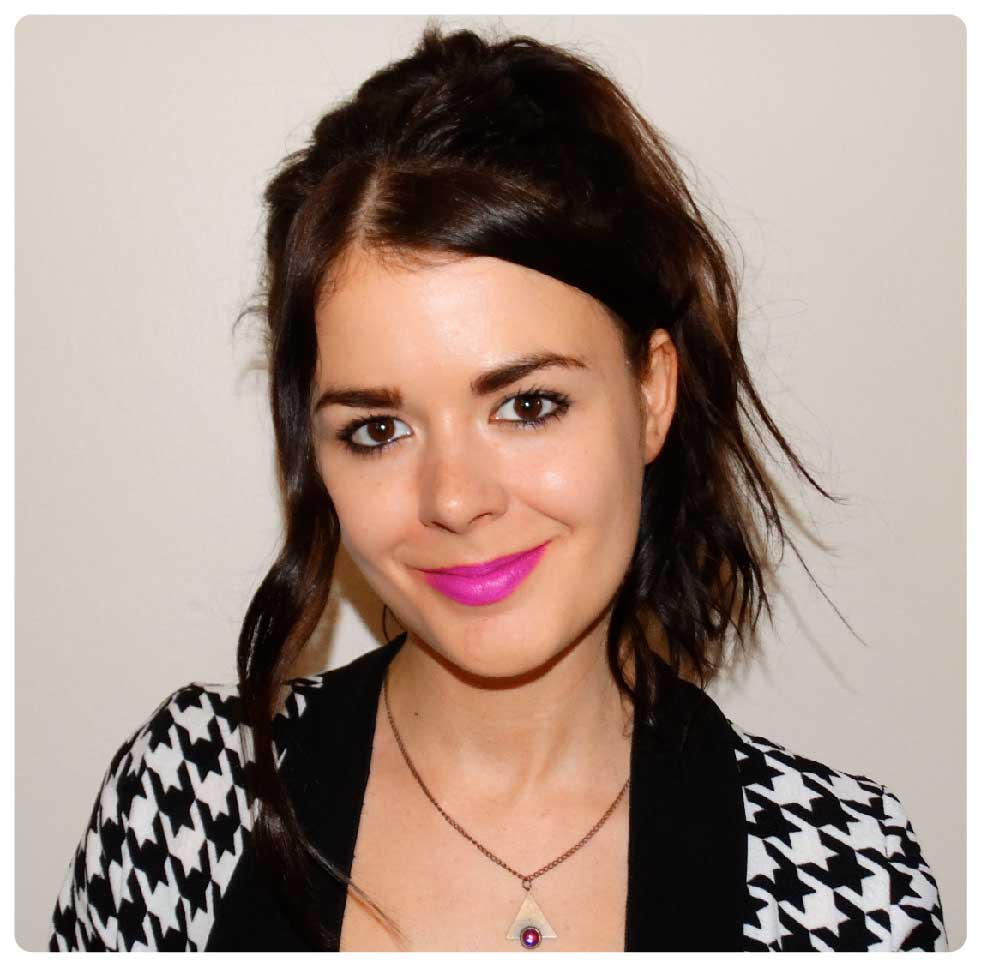 Tiffany Leigh is a passionate and enthusiastic Industrial Designer from Sheffield, UK.
A ceative, innovative business leader, experienced in using the latest 3D CAD and photo realistic rendering software. She holds a 1st Class (Hons) Masters of Design and Bachelors of Degree in Product Design from the Faculty of Engineering at the University of Leeds, UK.
Experienced design consultant who can help turn client ideas into commercially successful products.
International traveler, Tiffany has worked across the globe, living in Sydney Australia for three years and setting up her business BlankRecord - a successful online business of innovative products with a retro twist.
As well as growing and developing her own business, Tiffany provides consultancy services with the Leviosa team for clients all around the world, and specialises in Industrial design & marketing and brand development
Reference
"Tiffany is a talented designer with a holistic design approach. Her background makes her a vital part of the design team, bringing to the table a very unique and knowledgeable perspective. Tiff emerges herself within a problem and always considers the end user which provides tangible and engaging design solutions.
Her design concepts at Innovate, and during her masters degree, have been given recognition on various design and sustainability blogs and have included products that are now in use throughout the NHS.
Tiff is extremely conscientious, will do her up most to help those around her and an absolute pleasure to work with. I could not recommend Tiff highly enough as part of a well balanced design team."
Andrew Gordon
Design & Innovation (UK)
Reference
"Tiffany is an excellent Designer, and it would be a pleasure to work with her again. She is creative, has strong CAD skills (particularly Adobe, Modo and SW), and can communicate concepts and designs clearly and concisely. When I worked with her she was reliable, had exceptional time management skills, and consistently produced good work under pressure."
Catlyn Adams
Product Design and Communications
BuffaloGrid (UK)
Reference
"I can't thank Tiffany enough for her excellent customer service! I needed the item I purchased expedited and she did it for me with no problems or hassle, it arrived exactly when I needed it for :) the 'mixtape' itself is perfect, so authentic in design and the storage space (16gb) is great for what you pay for. Thanks again Tiffany!"
Emily Moran
Etsy Customer (UK)