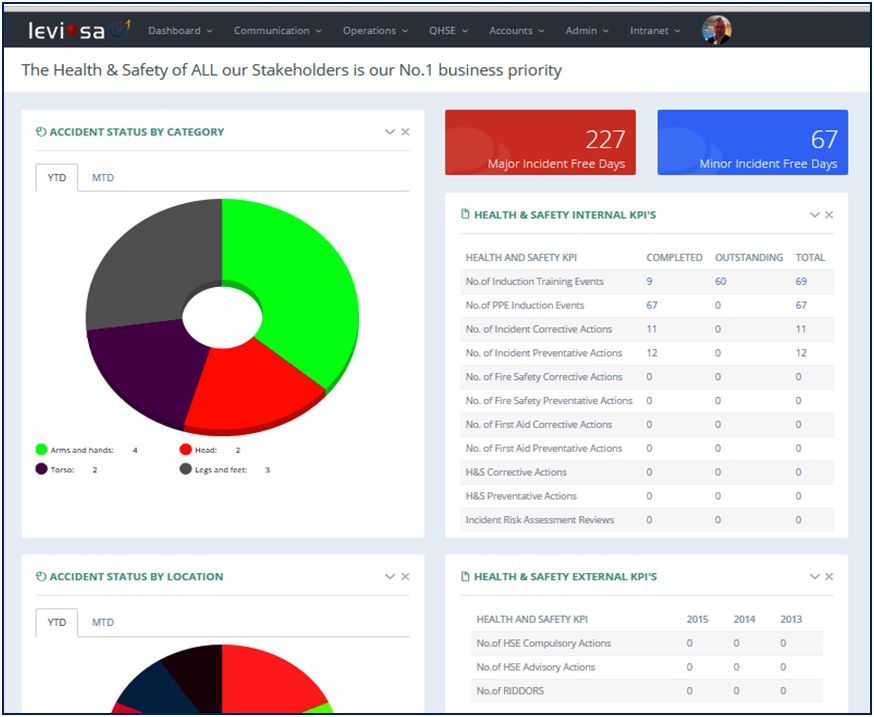 In certain industries, such as the Nuclear sector, stakeholder Health and Safety is the number one business priority above everything else. This "top priority" statement is often expressed by many industrial organisations, however, the implications of getting it wrong in the Nuclear sector, have far reaching implications. Therefore, all suppliers who want to supply this sector, MUST align themselves with the sectors safety management expectations.
In 2017, Leviosa was asked to develop a system, that could sustainably align a suppliers operations with the Nuclear UK client's safety requirements. After a suitable period, analysing and understanding the clients requirements, Leviosa implemented such a system. The summary was that to the great delight of all, the supplier gained the highest client "audit score" in the clients history of conducting audits on hundreds of suppliers - An incredibly positive message ultimately made by the supplier to the Nuclear client !
In brief, on start-up, all user screens within the Leviosa system default to the Health & Safety (H&S) dashboard, stressing and underpinning the highest level of importance the business places on stakeholder health, safety and welfare. The dashboard displays the pre-agreed H&S contract specific Key Performance Indicators (KPI's) in a live, real-time manner. Users can also select to view any number of real-time KPI dashboards, including Contract, Quality and Environmental performance.
The Leviosa system provides a central hub for full Health & Safety Risk management for complex product manufacture and includes functionality such as;
Add Health & Safety Audit
Add Fire Safety Audit
Safety Share & Toolbox Talks
Risk Register and Risk Assessments
Add Incident (Accident)
Add First Aid Audit
COSHH & MSDS Records
Furthermore, the Leviosa system displays rolling Minor and Major injury days automatically driven from incident reporting. Incidents can be categorised by location, by operation/department and by injury type and recorded as non-reportable or reportable (RIDDOR) event. Real-time project dashboard intelligence on incidents ensures trends, issues or training requirements are easy to understand and hence action. Importantly the system provides full transparency (drill-down information) to ensure people act and operate in a safe, informed manner. Similar benefits are delivered on Contract performance, Quality and Environmental areas of the project.
For further information, please contact Alan Roddis on +44 7739 587683